One88

Histon Road, Cambridge
The site of this residential project is situated on a main arterial road leading into Cambridge amongst a cluster of buildings that form a local district centre.

This sustainable development, which sits on the perimeter of Cambridge amongst an existing residential neighborhood, replaces a previously developed site consisting of two semi-detached dwellings, sat between commercial use properties and a recently developed apartment building. The rectangular shape of the site is oriented east west, creating a long southern face and two shorter east and west faces that benefit from solar gain. The sites' street frontage on Histon Road faces west and a private access road, along the southern boundary creates relief to the built edge of the commercial buildings immediately to the south.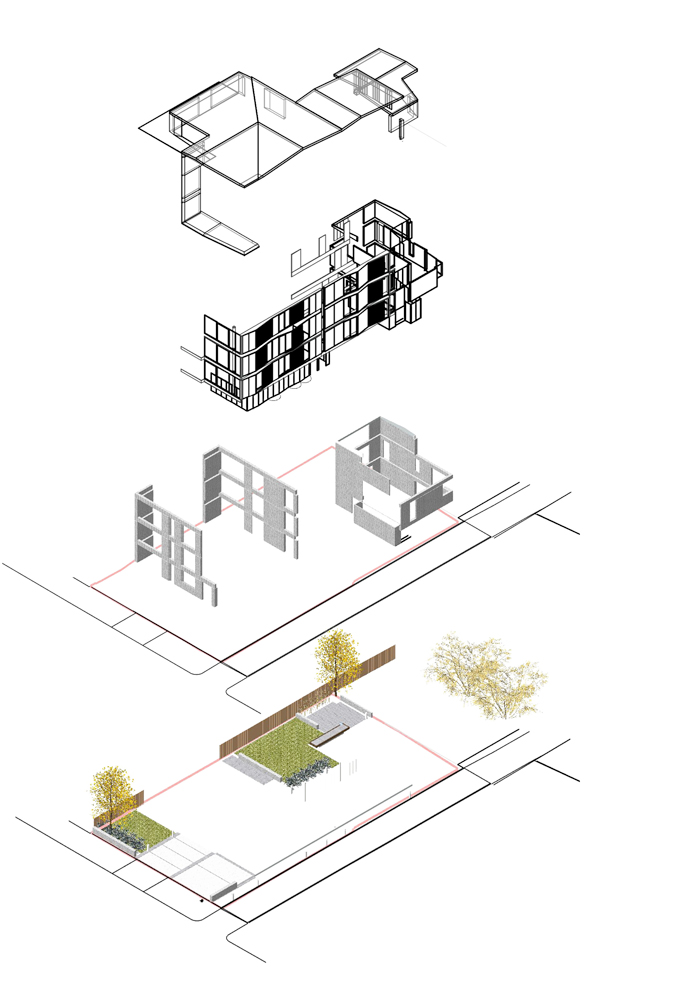 The scheme offers a real alternative to the daily commute or elder urban dweller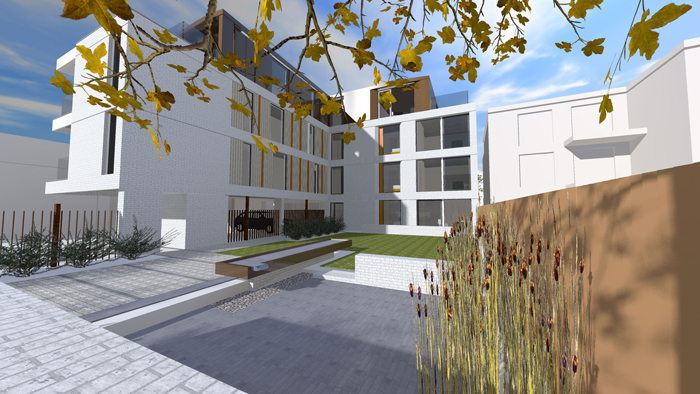 Our solution places a narrow built form along the open west and south edges of the site, with sufficient width maintained to the north and east to avoid impacting upon daylight provision and rear gardens of neighboring properties.

Modeling studies that informed the buildings massing, also informed the buildings detail and approach to materials. They helped reduce long term energy demands and deliver sustainable development planning policies without the need for bolt-on renewables avoiding control of on-going maintenance costs, all of importance to the developer. The buildings external fabric and services design takes a built-in sustainable construction approach to benefit future occupants through long-term energy savings, while maximizing space on the site.

Building Concept

Four distinct elements that together make up the design:
A continuous angled metal roof form unifies accommodation within a three and four storey built form. Inhabited roof spaces are made abstract through the use of metal roofing that wrap upper levels, before descending to form the ground floor entrance soffit.

An undulating wall provides passive solar control to south facing habitable space, raised above decorative metal screens containing ground floor ancillary accommodation.

A brick curtain wrap facades with a northerly aspect to define the street frontage and a landscaped rear courtyard.

A footpath along the southern boundary gives access and egress from the buildings edges, while visually connecting an under croft to the private amenity and enclosed courtyard.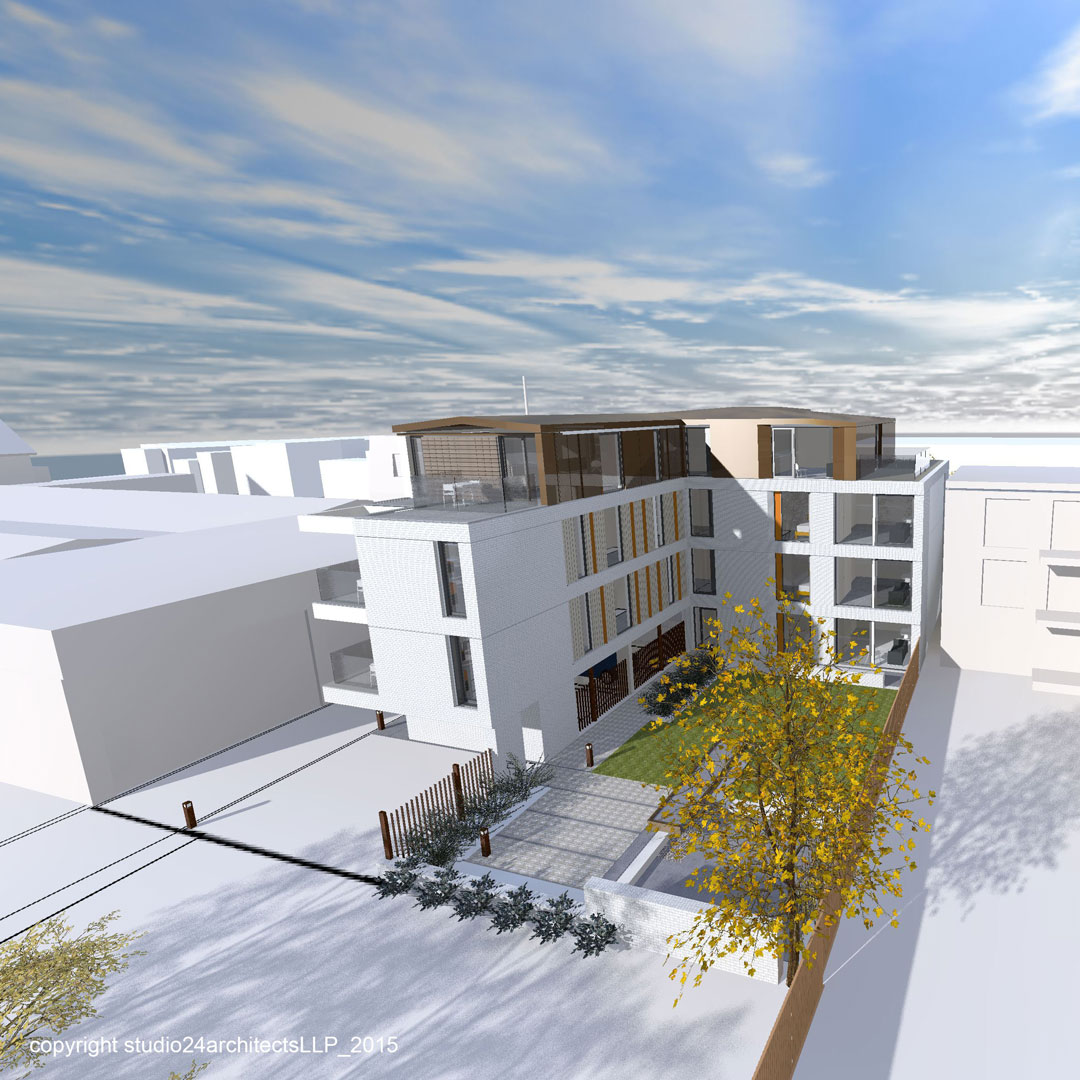 Construction
The hybrid construction uses an in-situ concrete frame to give flexibility to the design of internal layouts, building services distribution and construction activities. Non- load bearing timber external walls, increase insulation values enabling larger windows serving habitable spaces, while also defining the buildings thermal volume. These larger areas of glazing take advantage of solar orientations to reduce heating energy demands during shoulder months and maximise daylight.

The project is planned to be complete in April 2018.
Project Team
Client: HTS Estates Ltd,
Architects: studio24 architects
Planning Consultant: Carter Jonas,
PM and QS: Bremner Partnership LLP,
Structural Engineer: Conisbee,
Building Services: Cunnington Clark,
Landscape Architect: Jamie Buchanan,
Contractor: Patrick B. Doyle (Construction) Ltd