Hidden House

Hills Road, Cambridge
'Hidden House' is located behind frontage properties, on the southern fringe of the city. The design extends and remodels an existing 1970's bungalow, which is one of a pair built on the site. Our client, two engineers with a young family, want their home to embody sustainability in preparation for their low carbon future.

The new layout is focussed around the existing main living spaces sat within an L shaped plan that cradles the family garden behind. Large fir trees around the site together with existing frontage property back gardens, form a secluded and unexpected calm, given that the site is within 100 meters of Addenbrooke's Hospital and main arterial roads.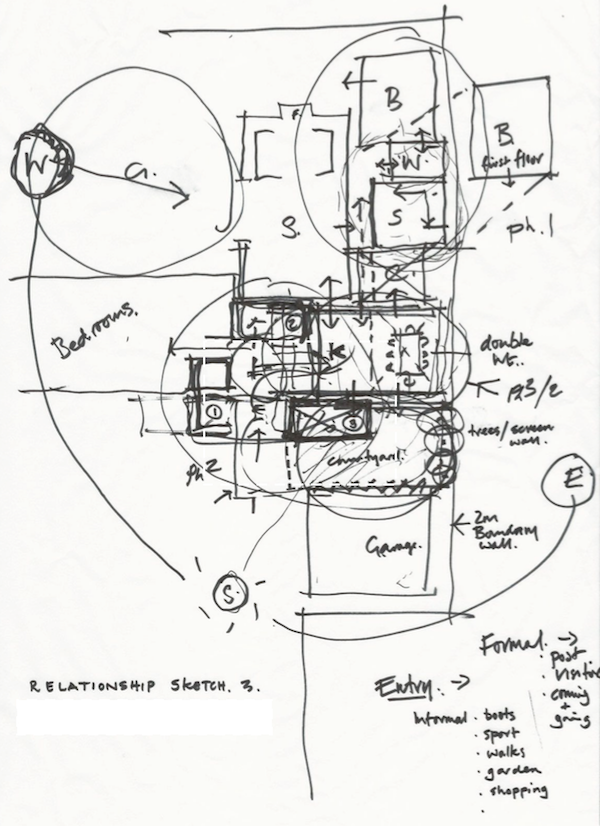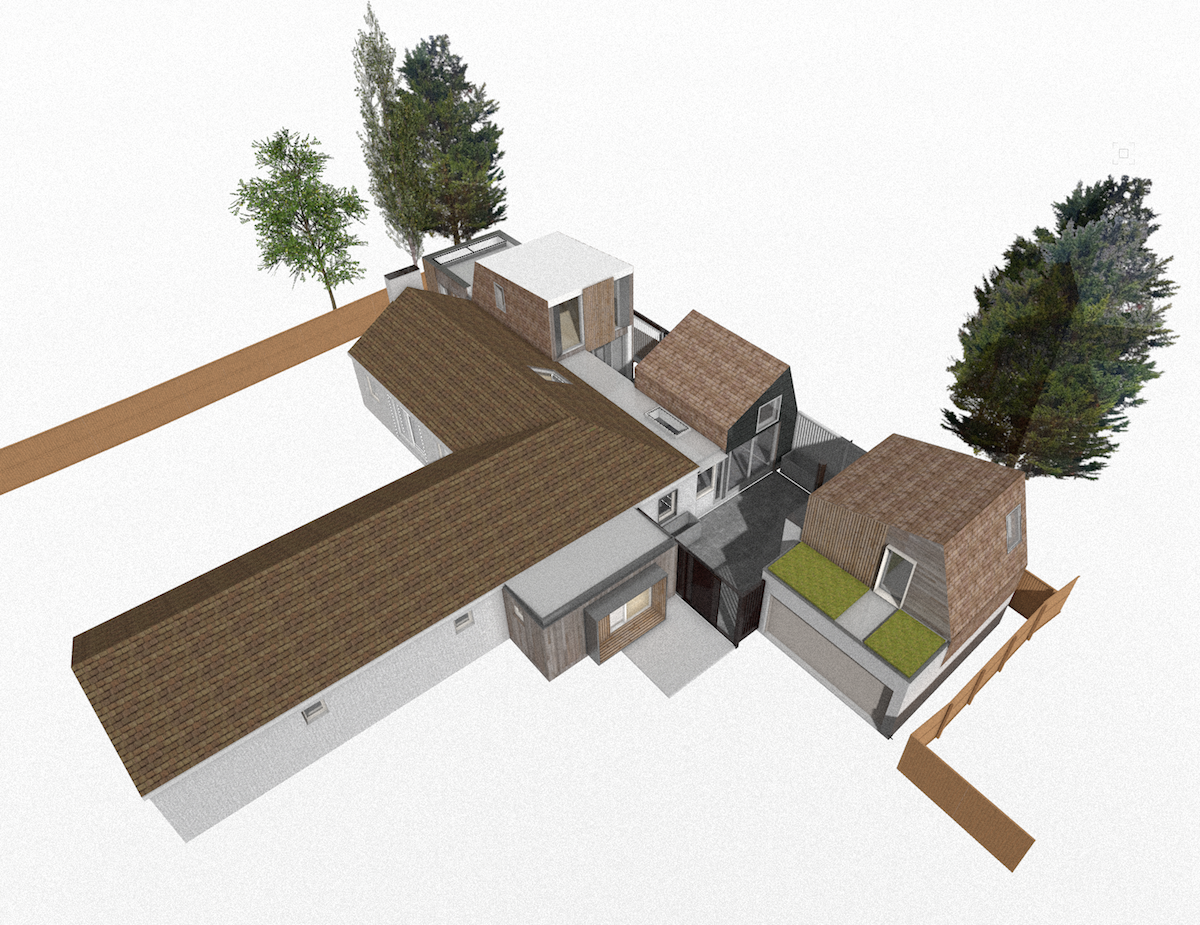 Design
Alterations and extensions proposed will form an enlarged kitchen/dining, separate studio annex above the existing flat roofed garage, two further bedrooms and a shared bathroom. Each of the main living spaces are separated by newly created private courtyards, that will provide daylight and summer cooling, while also forming a strong visual connection between the space and outside. A new entrance will form much needed space and threshold to the main house, together with timber courtyard screens that will provide privacy from a recently approved large extension adjacent.


The proposed construction is principally timber with wood fibre insulation and timber shakes or sidings, and brickwork for boundary conditions. Top light and solar shading have been key considerations, when striking a balance between the creation of uplifting spaces, comfort and energy performance. Internal spaces will be understated using up-cycled and repurposed materials to combine with soft and fixed furnishings.

New structures separated by courtyard spaces introduce light and ventilation.