Rural Evolution
Swavesey, Cambridge
The design and form of the two new dwellings draws upon local listed buildings and have a distinct agricultural narrative, while traditional materials and simple detailing combine to create two modern detached family homes. The houses are situated on an open plot along an organically evolving street pattern in the village of Swavesey, to the north west of Cambridge.

One of the adjacent listed buildings to the site, which were used to inform a design narrative to our design, is a pair of attic cottages. The cottages were built in the seventeenth century initially to form one large space at ground level, and adapted in the nineteenth century to contain sleeping spaces within the roof and lean-to additions.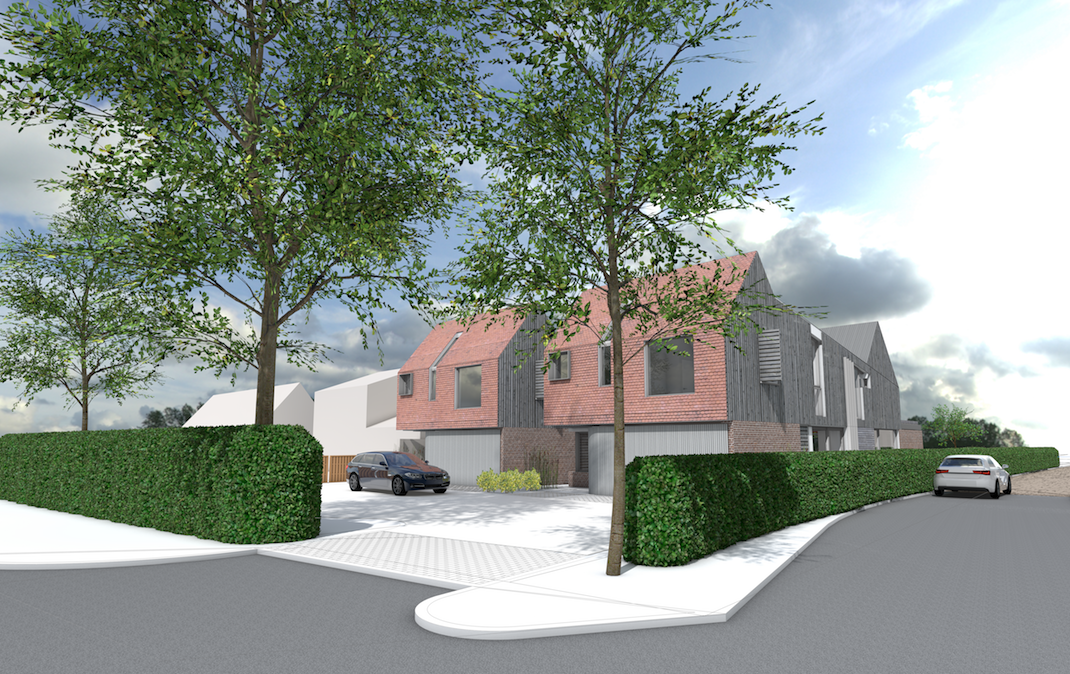 The evolution of the cottages is embodied in our concept with the principle building form conceived as four pitched roof structures, placed in a quadrant. Each pair of structures has then been subsequently connected by
a lower profile volume
to form the two detached dwellings.

The designs optimise the site's south west orientation with each principle building taking advantage of an open roof volume to form the main sleeping spaces accessed via a top lit entrance stair. At ground floor, open plan living spaces placed at the rear connect to the garden. At the front, sheltered entrances provide a private threshold to the shared frontage and access. Blind walls at ground floor facing north offer privacy to neighbours, with windows placed predominantly on the south, east and west elevations enabling good daylight and sunlight penetration.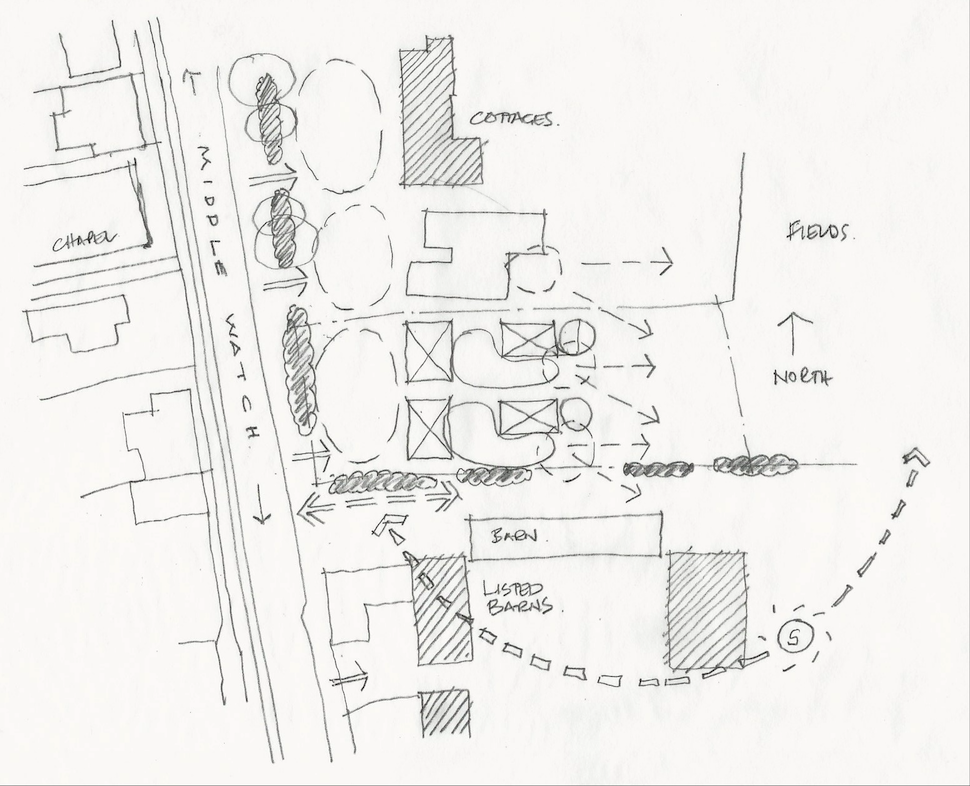 Traditional saddle roofs finished in plain clay tiles have been made abstract with roof finishes wrapping first floor walls and roof eaves to reduce scale and distinguish their modern aesthetic. This approach reference gambrel roof forms found in the established village vernacular, while other materials echo other listed farm buildings adjacent. These include the use of blackened timber and weathered boarding, with some openings affixed with external shutters to control daylight and views out. The ground level walls are predominantly red/brown brick reflecting the chimney stacks of the listed cottages and other traditional village brick buildings.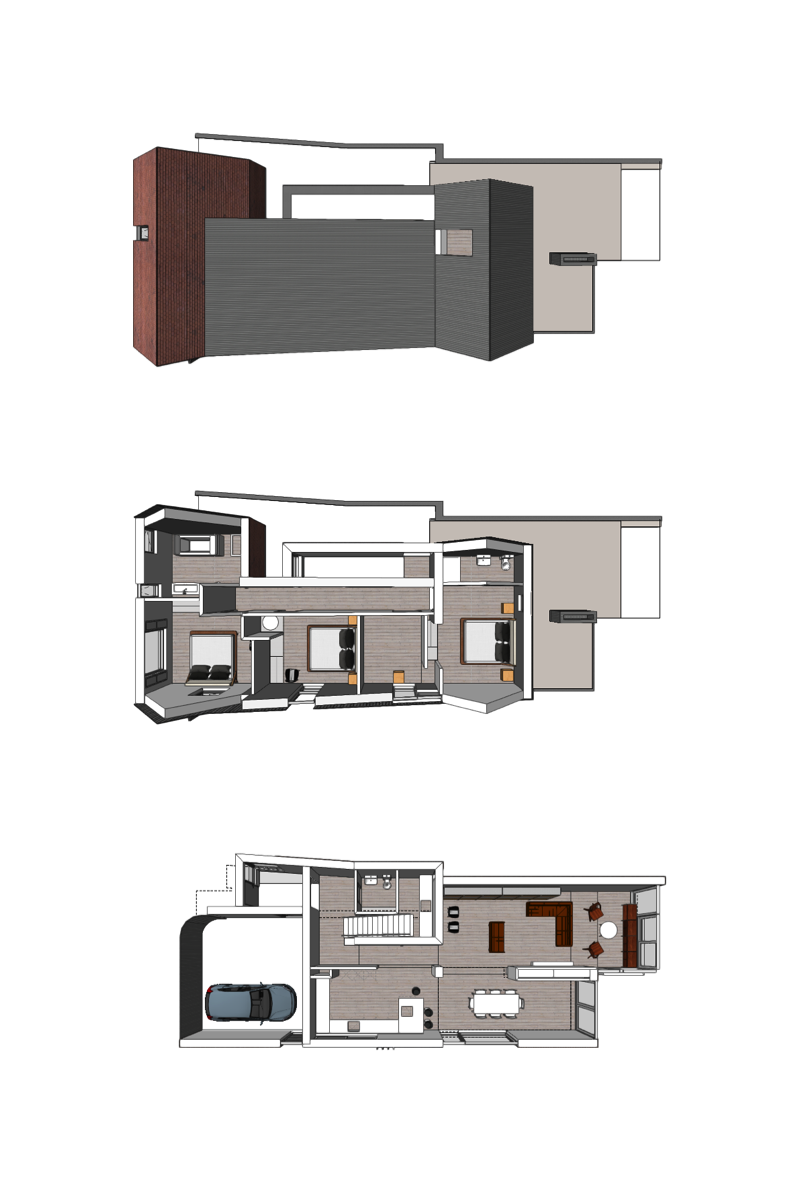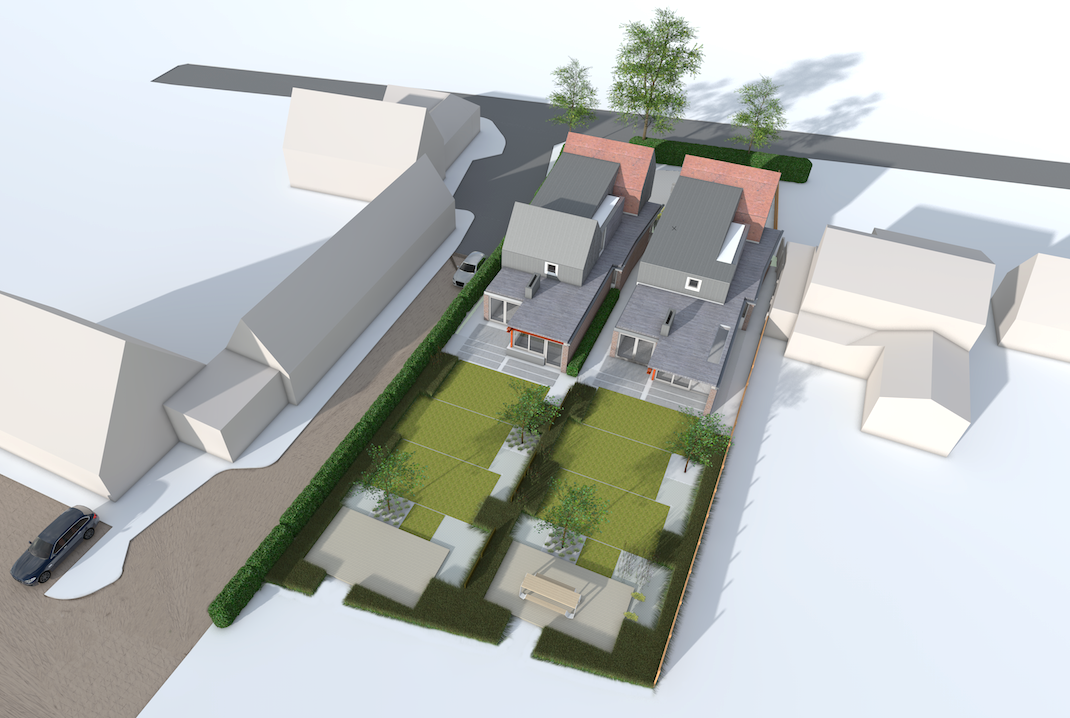 Project Team
Client: Turnwood Ltd
Project Agency: Bloomhall
Architects: studio24 architects
Planning Consultant: Carter Jonas,
Transport consultant: TPA