Existing detached houses have the highest annual space heating demand, when compared with semi-detached, mid-terraces or flatted developments, according to recent energy modelling research by Cambridge Retrofit. In remodelling and modernising a 1950s detached family home in Cambridge, we took a holistic approach to meet the requirements of modern living whilst achieving improved energy performance.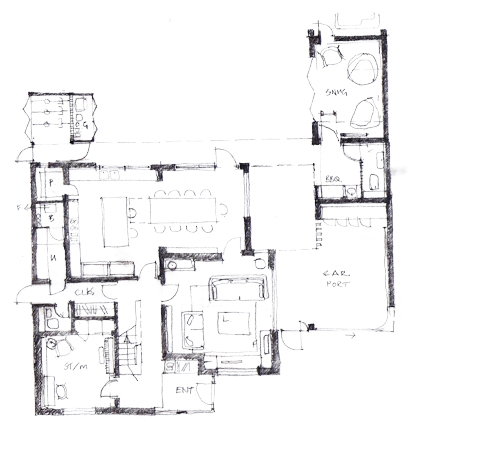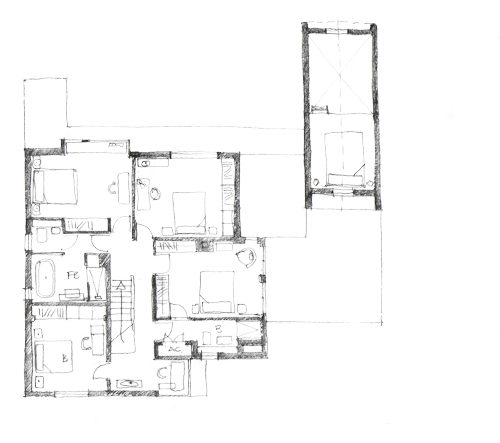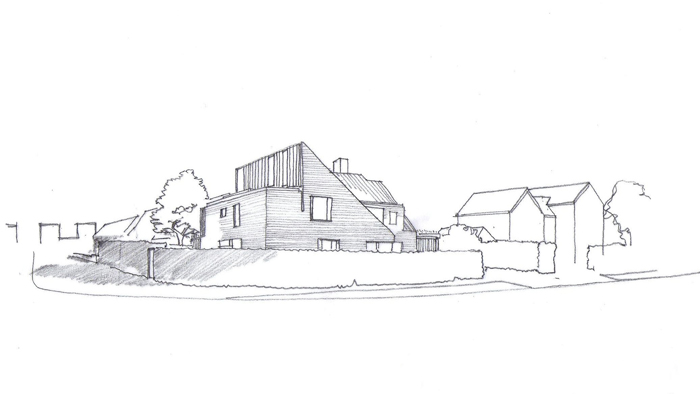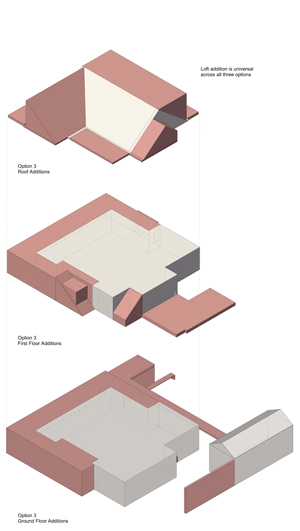 The proposed remodelling aimed to improve the buildings form factor as a primary method of improving energy efficiency. Top light and solar shading were also key considerations, when striking a balance between the creation of uplifting spaces, comfort and energy performance. Internal spaces will be understated using up-cycled and repurposed materials to combine with soft and fixed furnishings.
Our first task was to understand how the family wanted to use the house and garden. Attention then turned towards an analysis of the site through the seasons and what physical changes might benefit the buildings use. We concluded that the best way to improve internal space, upgrade energy performance and make best use of the site within the budget, was to focus attention on positive aspects of the house and rework the negative parts, such as the restrictive distribution of rooms around the staircase.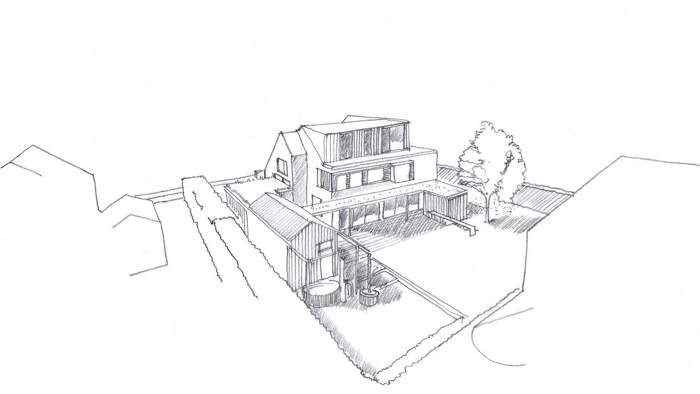 To be able to provide the best experience and improve our website continuously we would like to track your visit using Cookies and Google Analytics.