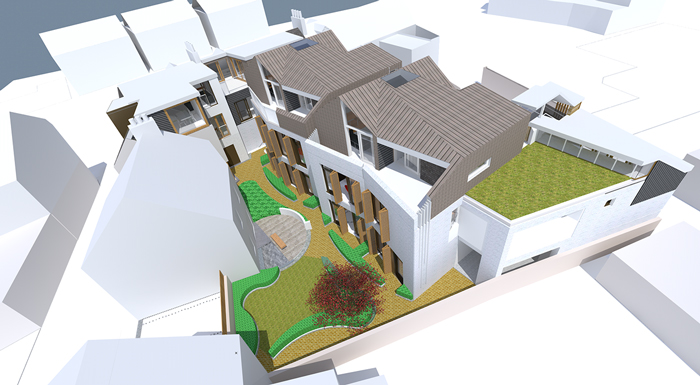 "The judges were taken by surprise at the experience of this building, which is hard to appreciate in the photographs. There are many small backland developments that are cramped and uninspiring. This one has been thought through in great detail, has a good sense of scale, and is an intelligent and creative response. A terrific and deserving winner".
Cambridge Association of Architects Gazette CA73
The modern design takes a fresh look at the mews typology to inform the residential design for a backland site within Cambridge city. Situated on a strategic site off the north Cambridge inner ring road, Nelson Court was previously a mixture of retail shops with poor quality first floor accommodation, a three-bedroom house and small gap sites between buildings. The aim was to rejuvenate the under valued site on the edge of the De Freville conservation area. It creates a mix of 15 one and two bedroom studios within walking distance of the city centre with retained retail space at ground level.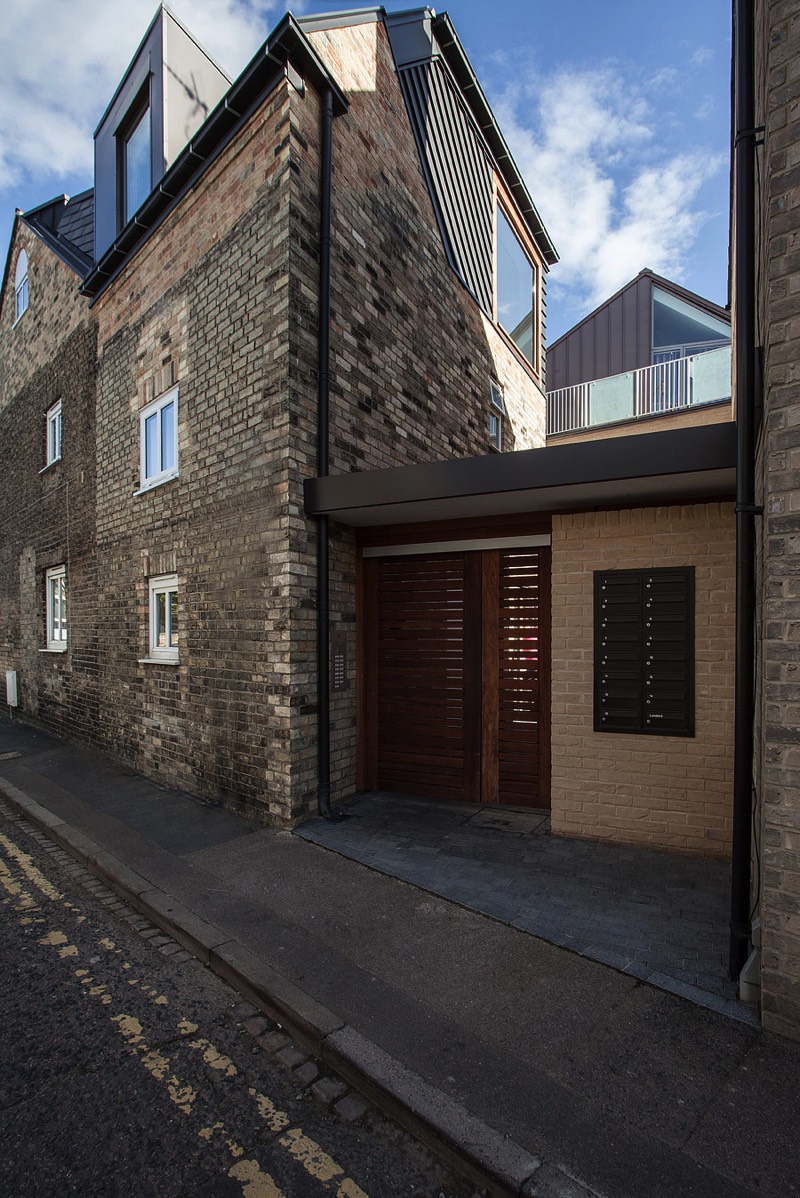 Complex ownership hurdles had to be overcome before planning could be considered and the developer, HTS Estates Ltd wanted to create high quality living spaces firmly routed within a sustainable model. The design, developed using digital 3d modelling, informed the design process, while at the same time visually assisting the clients' decision making. The innovative design approach, attention to detail and materials enabled studio24 architects to reduce long term building energy demands and deliver sustainable development planning policies, while helping control on-going maintenance costs, all of importance to the developer
.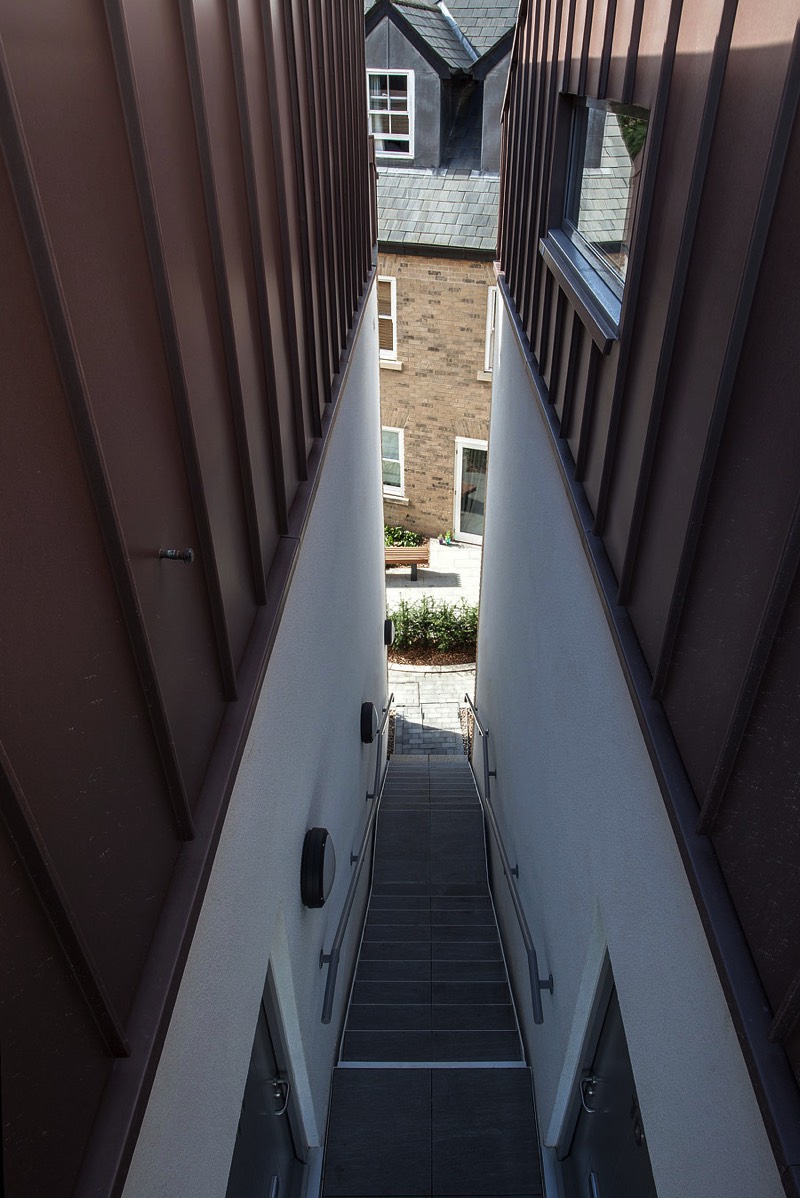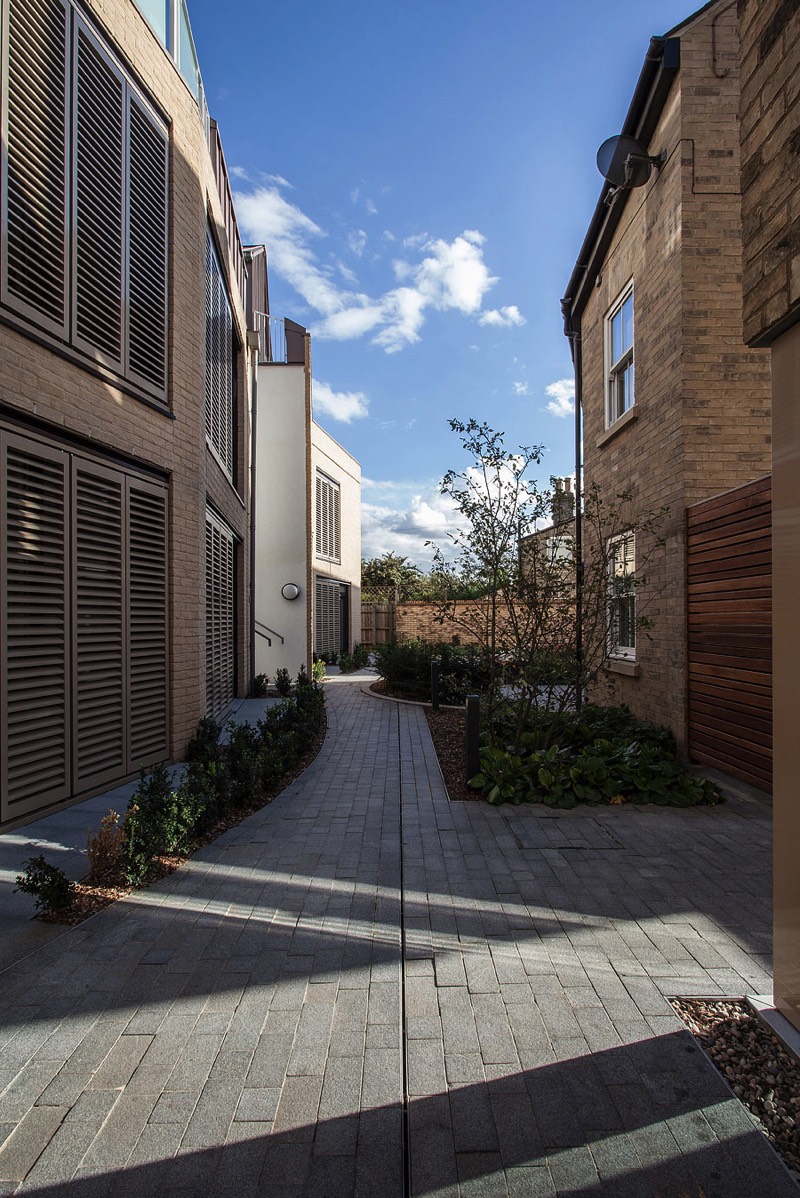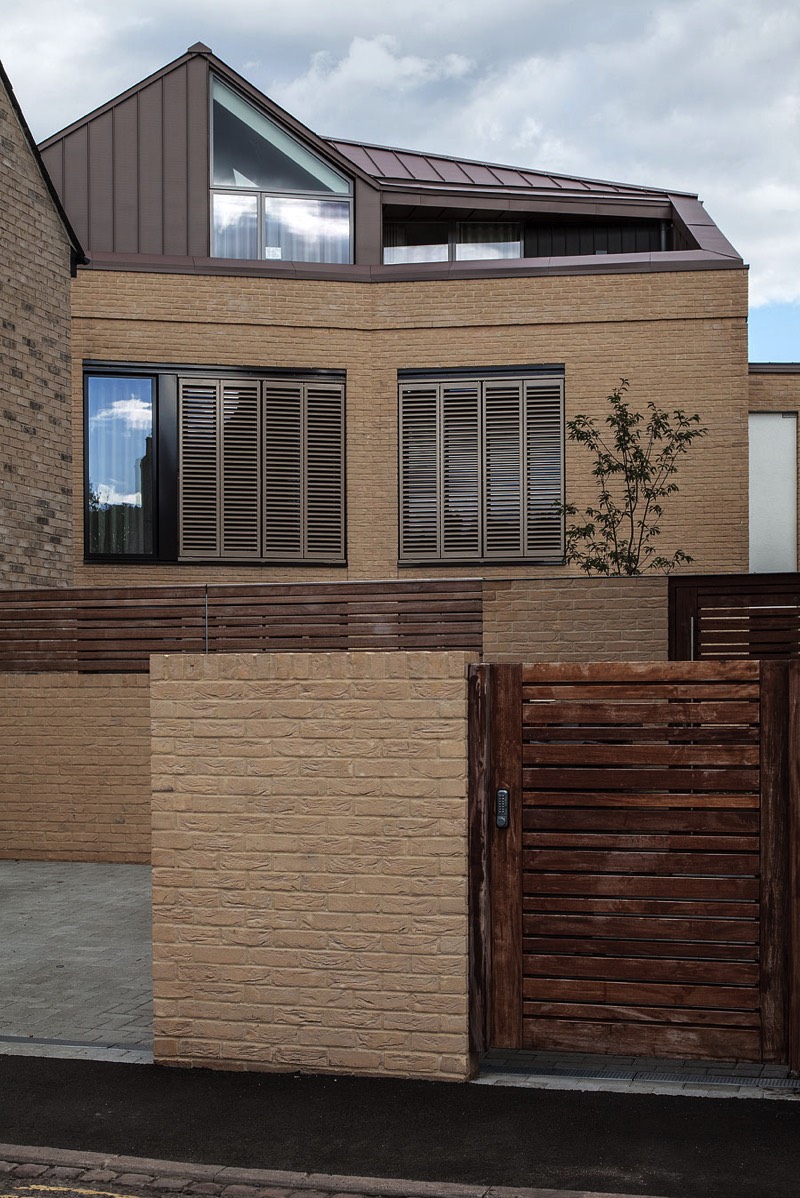 The design optimised the available south west orientation and retained existing gap sites to place a semi-private courtyard at its centre offering its occupants respite from the hustle and bustle outside. Main habitable living spaces have been placed to focus in to the landscaped garden so that daylight and sunlight penetration is maximised. Careful articulation of windows control privacy and reduce solar gain. The informal arrangement encourages social engagement between residents – assisted by the majority of dwellings having their own front door.

The project comes at a time of change within the City's Local Plan and is a good example of how compact arrangements and micro-communities that have sustainable locations, can bring positive change to urban and city fringes.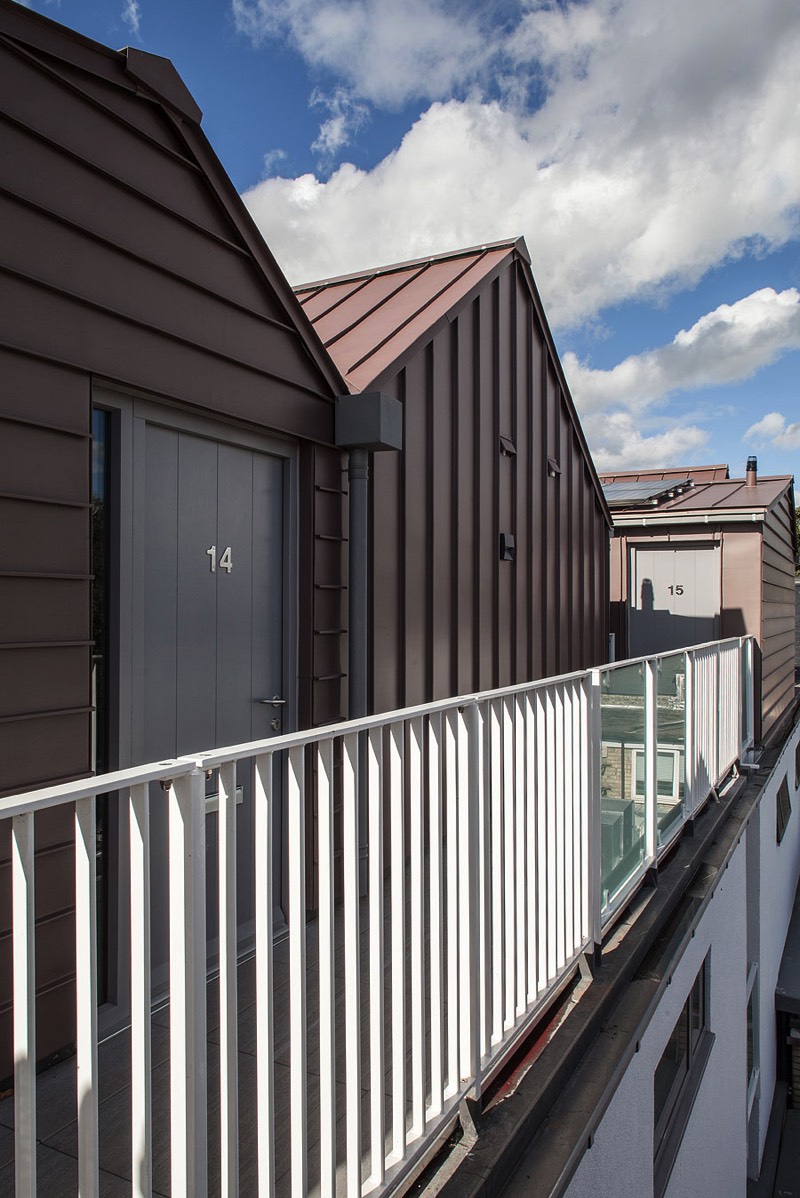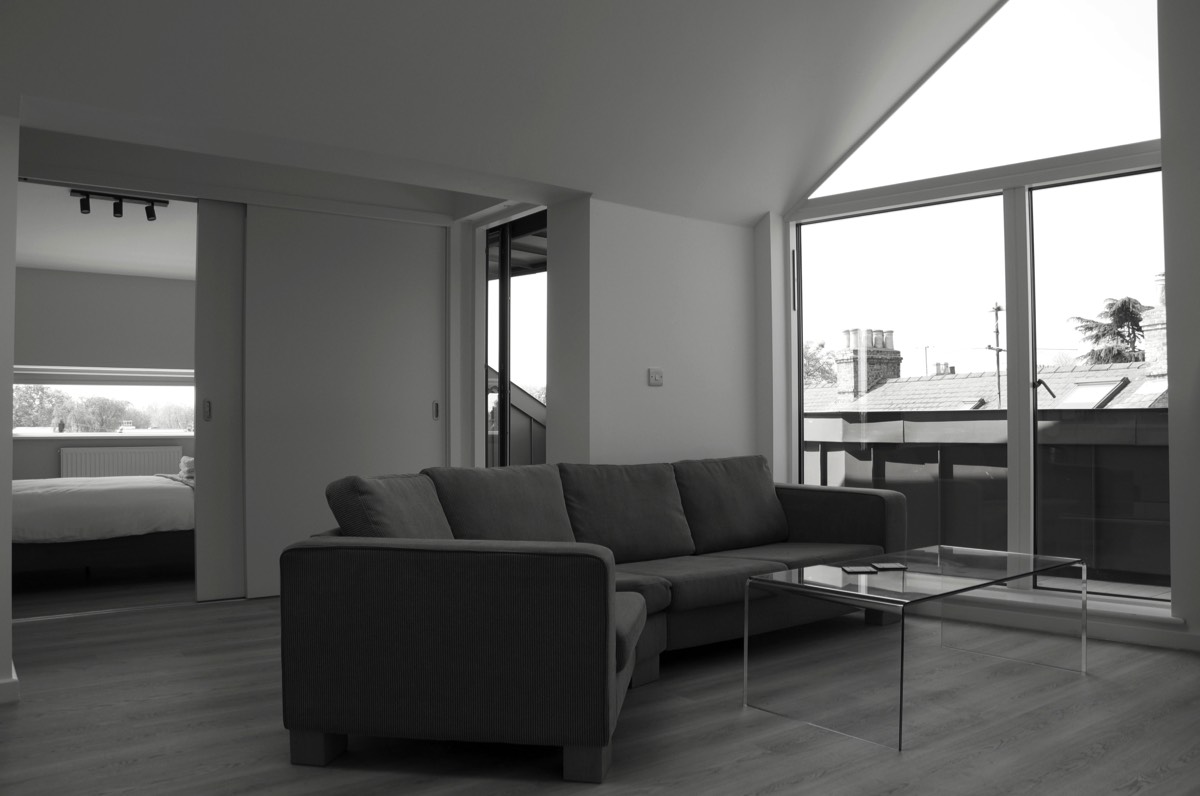 The modern design takes a fresh look at the mews typology to inform the residential design for a small site development within Cambridge city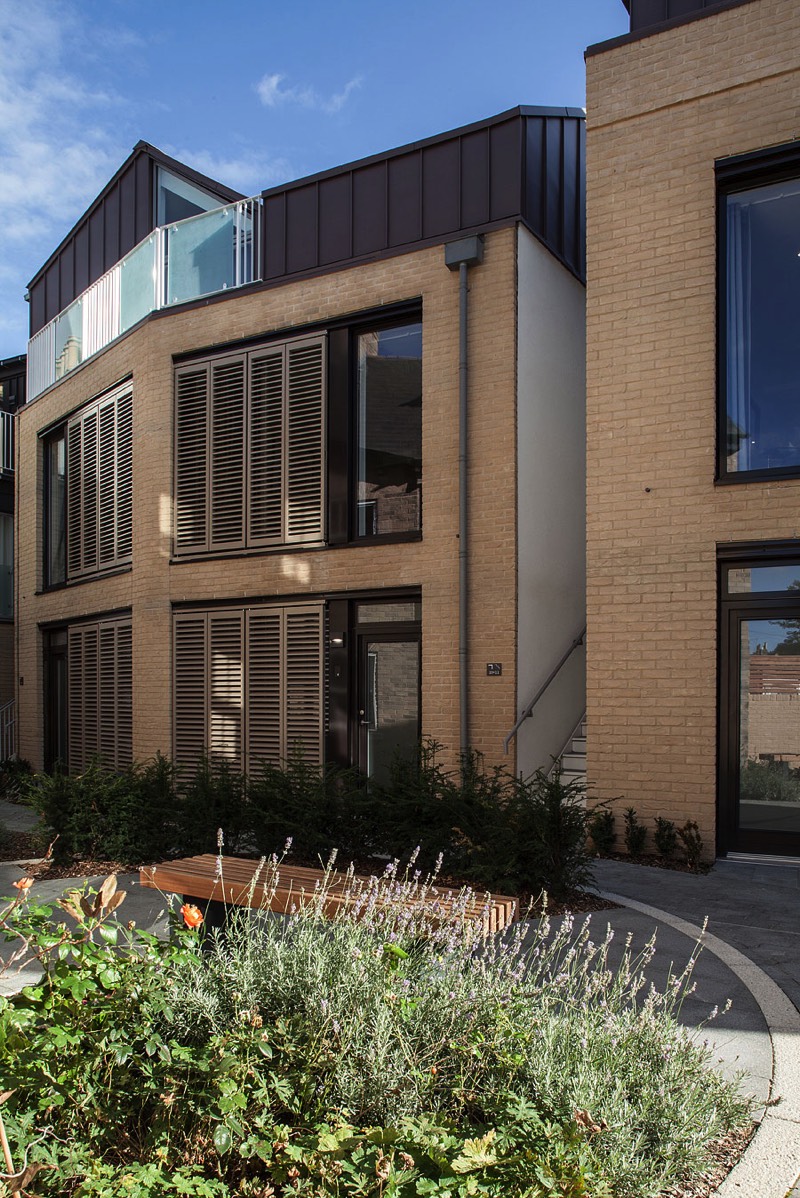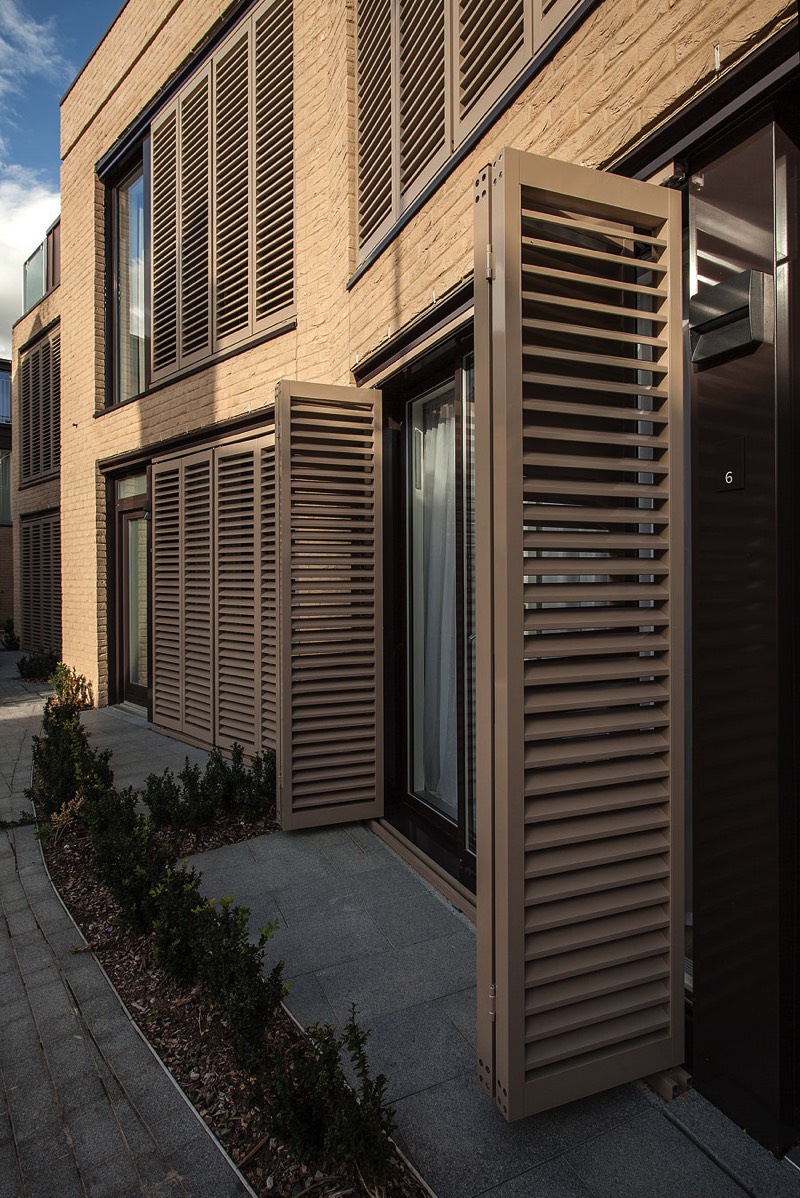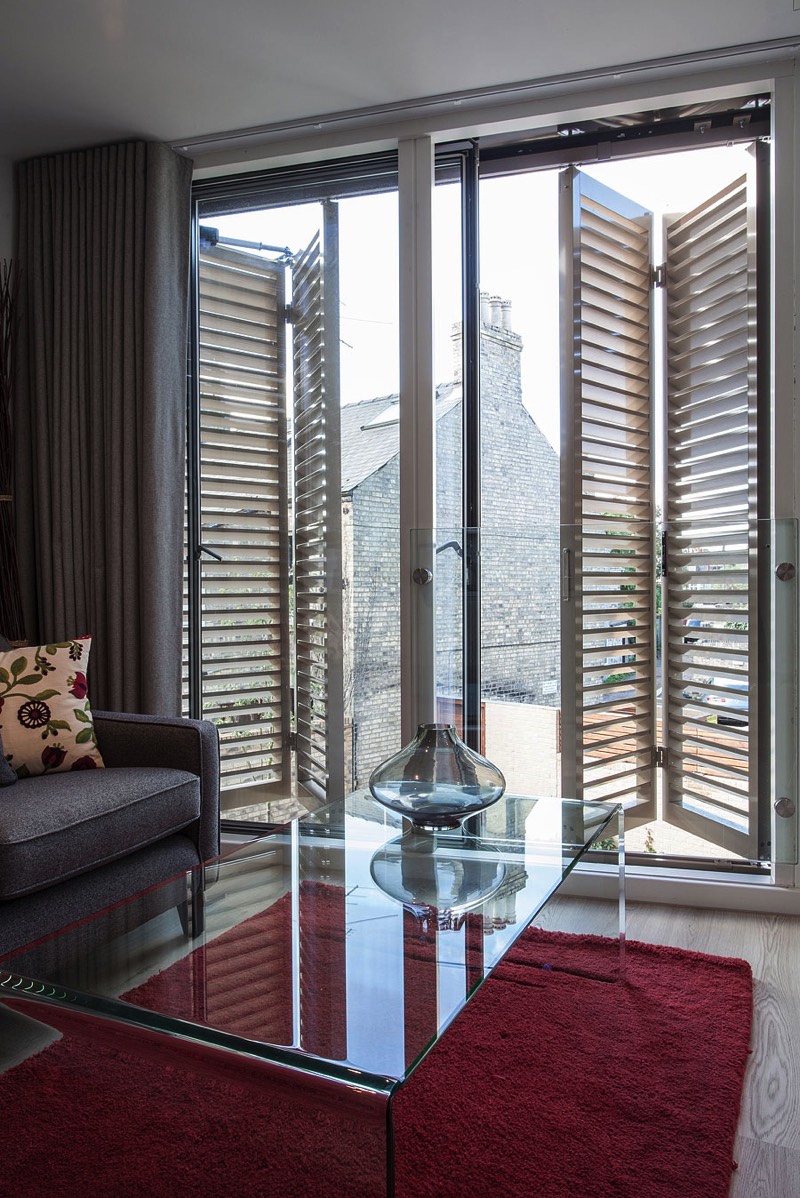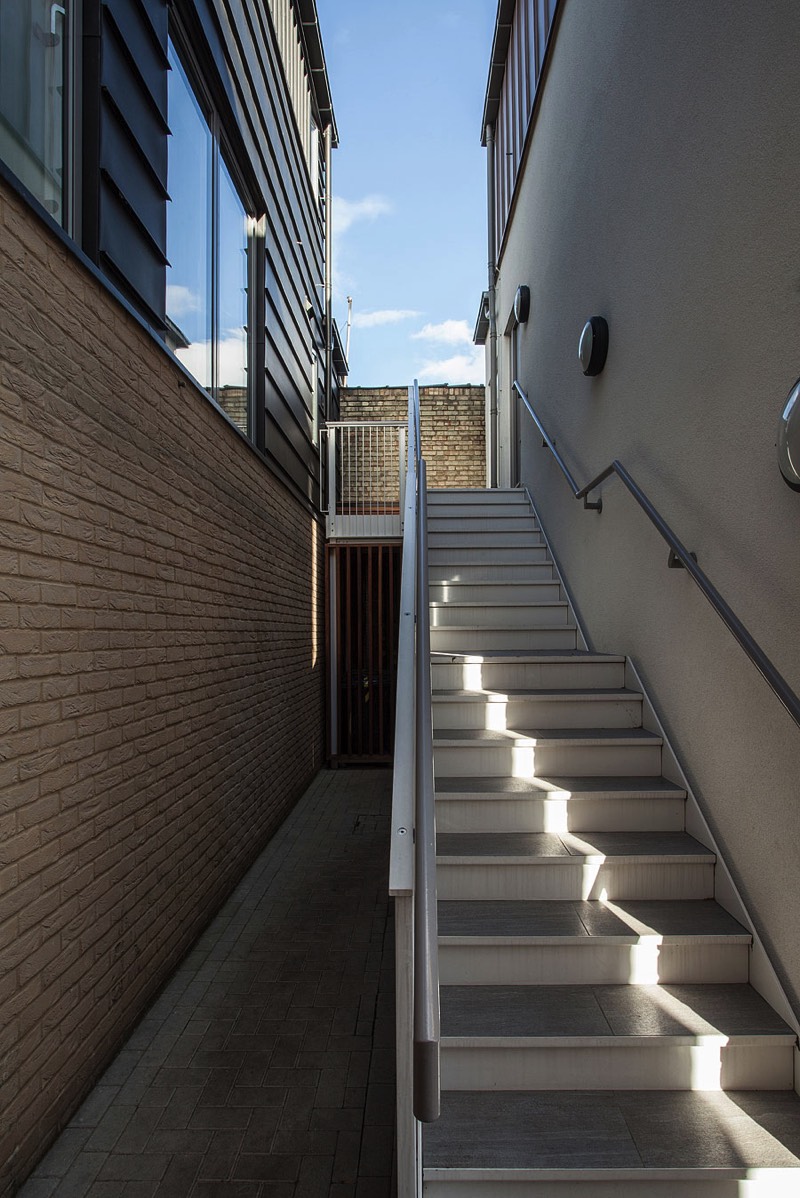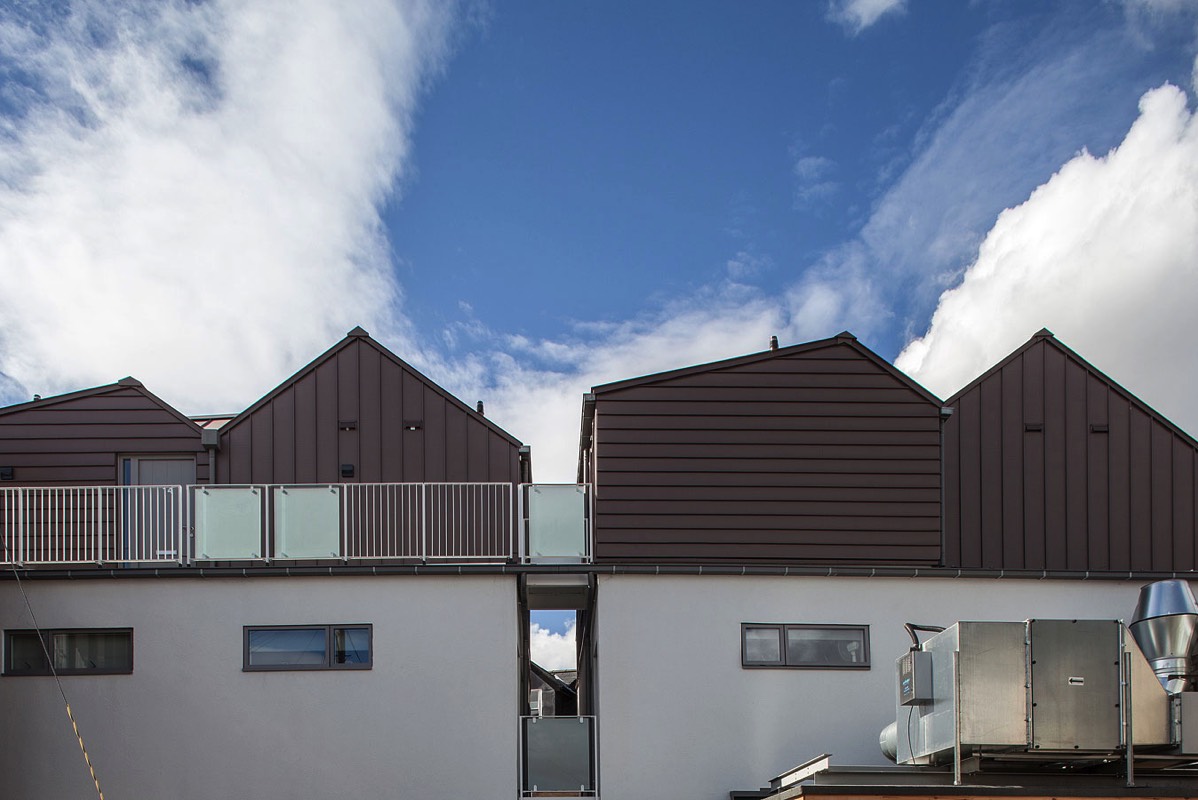 The results are attractive, high quality, light and private living spaces placed around a semi-private landscaped garden.
Nick Brown - HTS Estates Ltd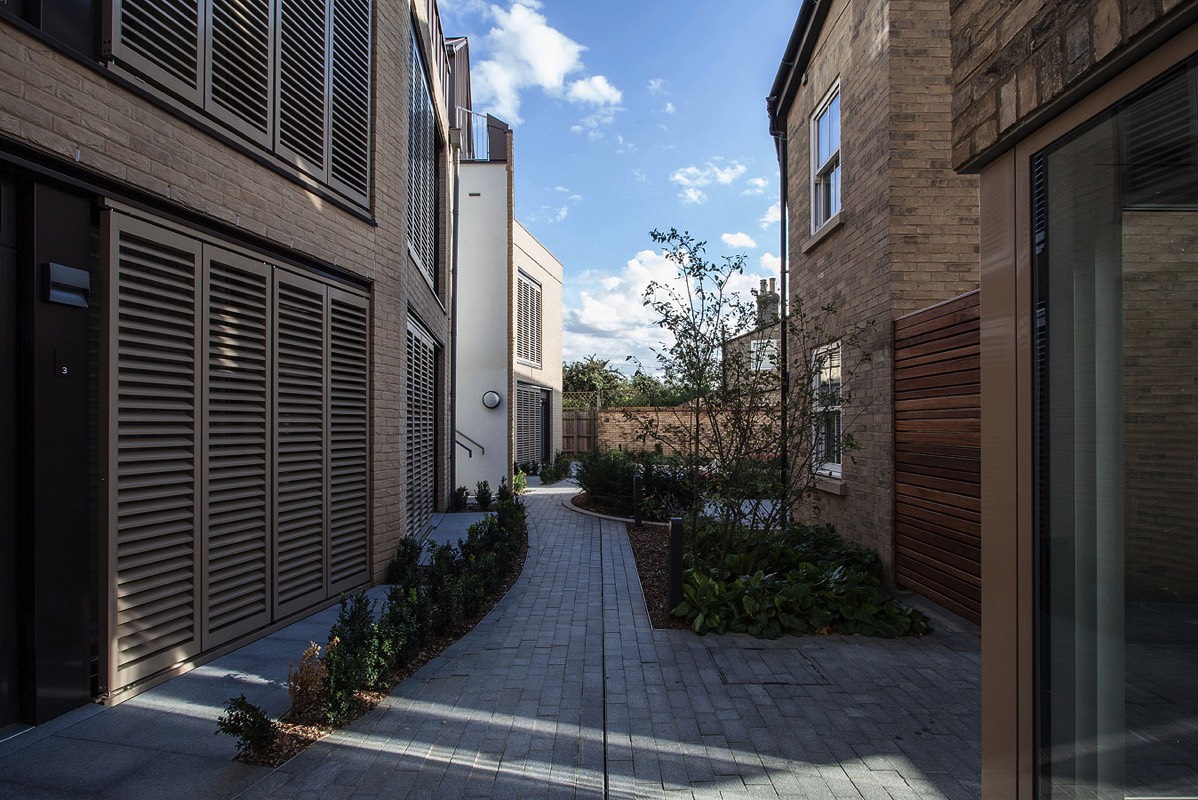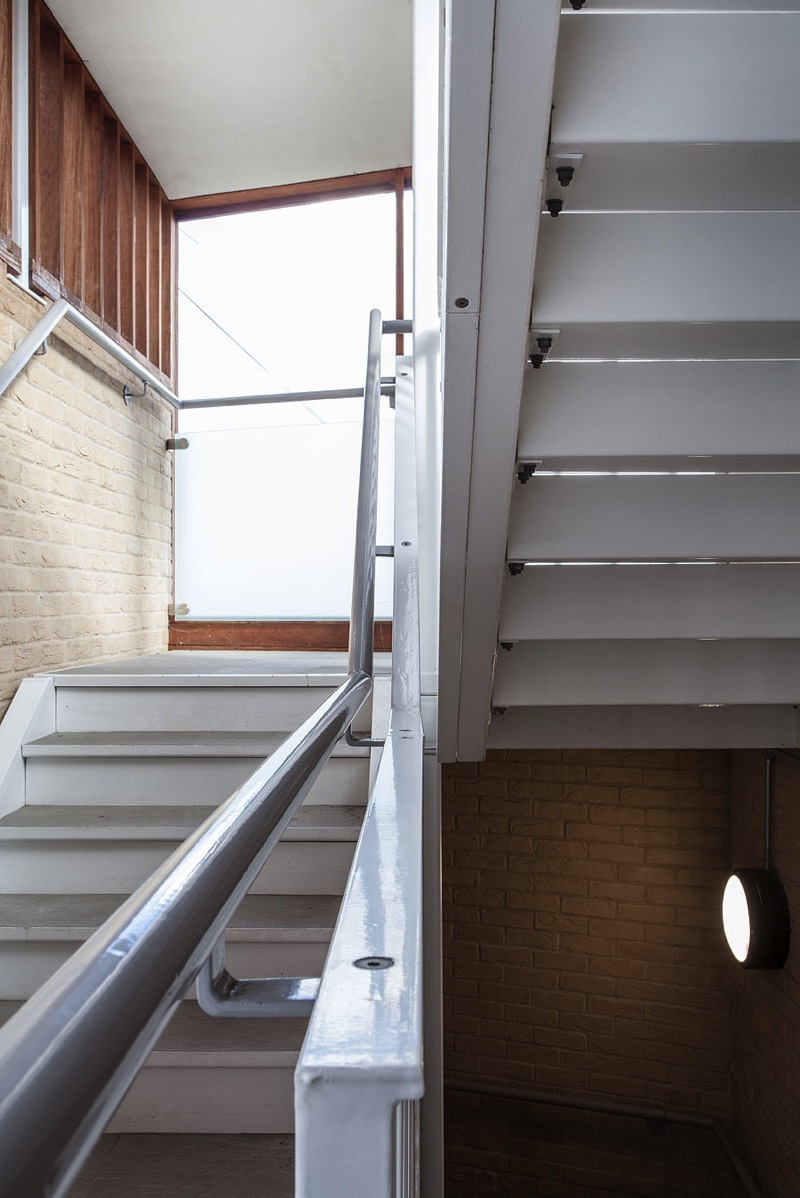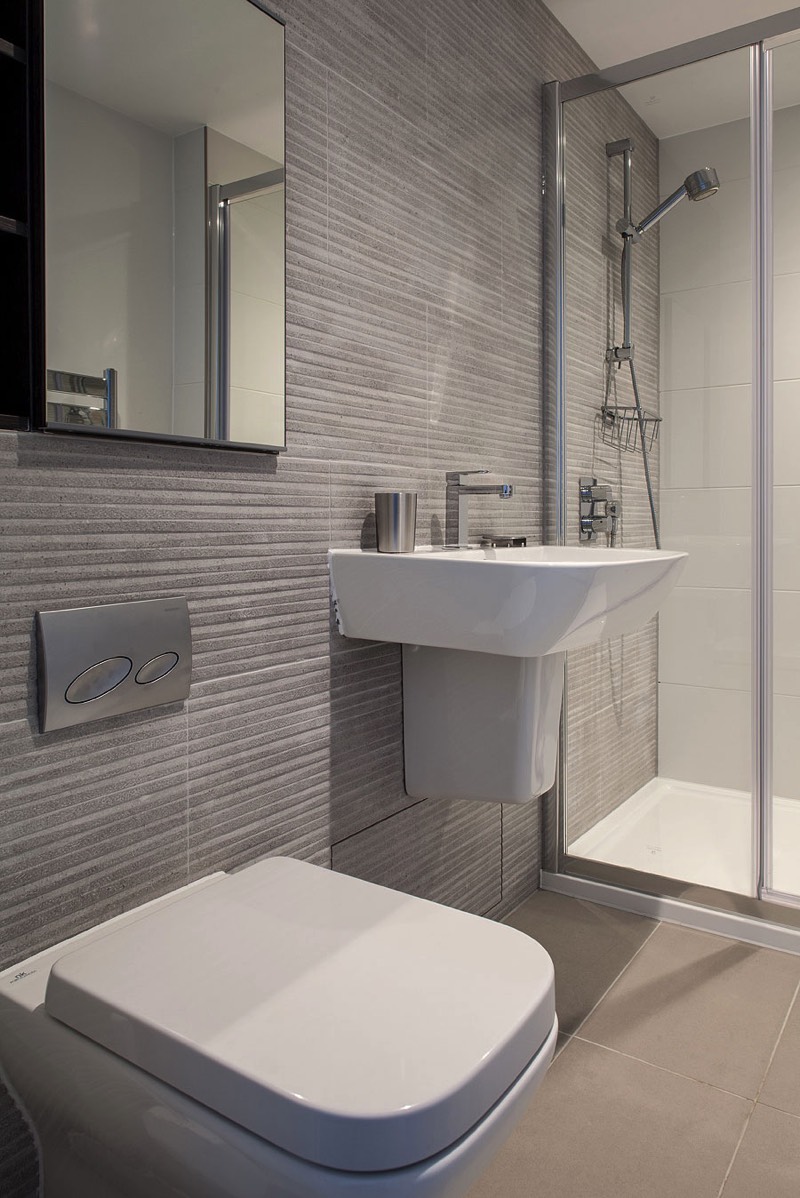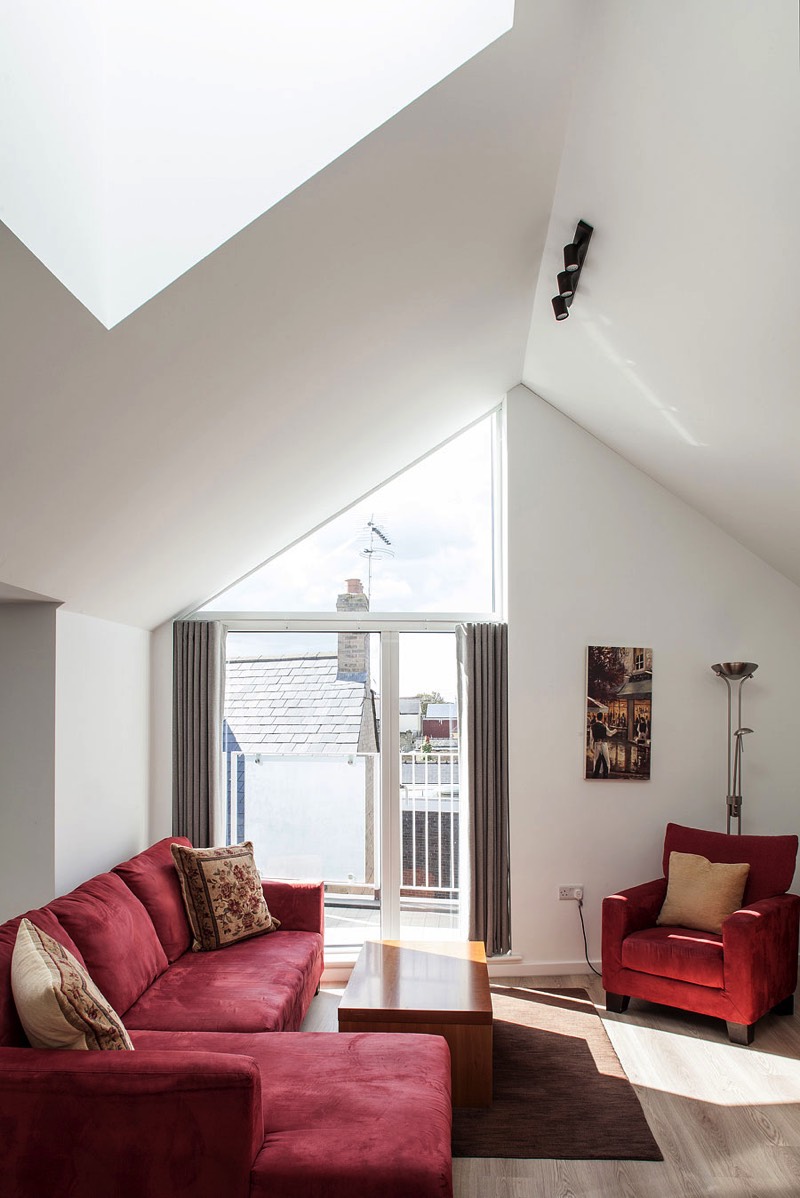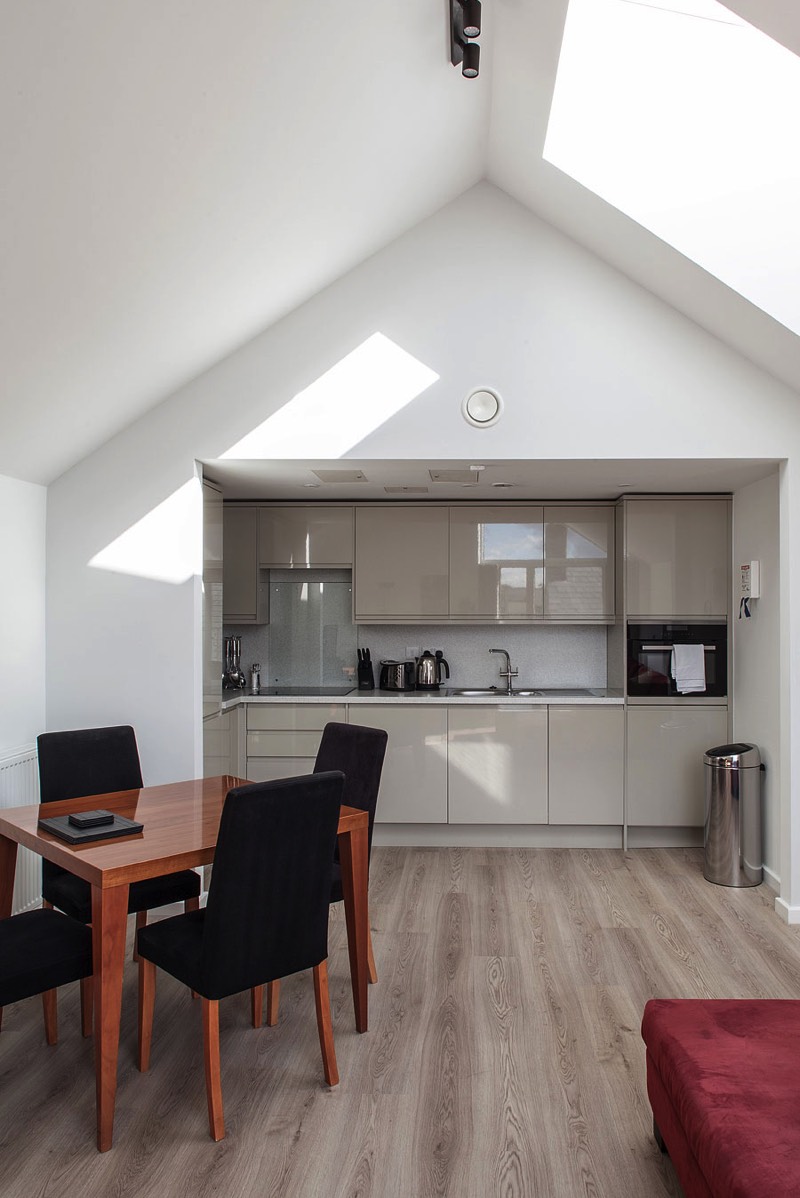 Project Team

Client: HTS Estates Ltd,
Architects: studio24 architects
Planning Consultant: Carter Jonas,
PM and QS: Bremner Partnership LLP,
Structural Engineer: Gawn Associates,
Building Services: Building Services Design Ltd,
Landscape Architect: Jamie Buchanan,
Contractor: Patrick B. Doyle (Construction) Ltd
Photographs: Adelina Iliev Photography