Our design for 'S House' transforms a post war 1930's detached house in Cambridge. The new design embraces a large garden at the rear to form a modern, light filled, family living space at ground floor. An improved secondary entrance with associated bike storage, utility and cloakroom will offer much needed functional space at the front of the property; while at roof level a previously restrictive attic conversion will be replaced to form a bedroom, bathroom and home office.

The limited rear access has generated a design made from a kit of parts which, once assembled, will both transform the house and inform the material qualities and character of the new additions. Our proposals also include improving energy performance of the walls, floors and roof, heating and hot water services, artificial lighting and ventilation.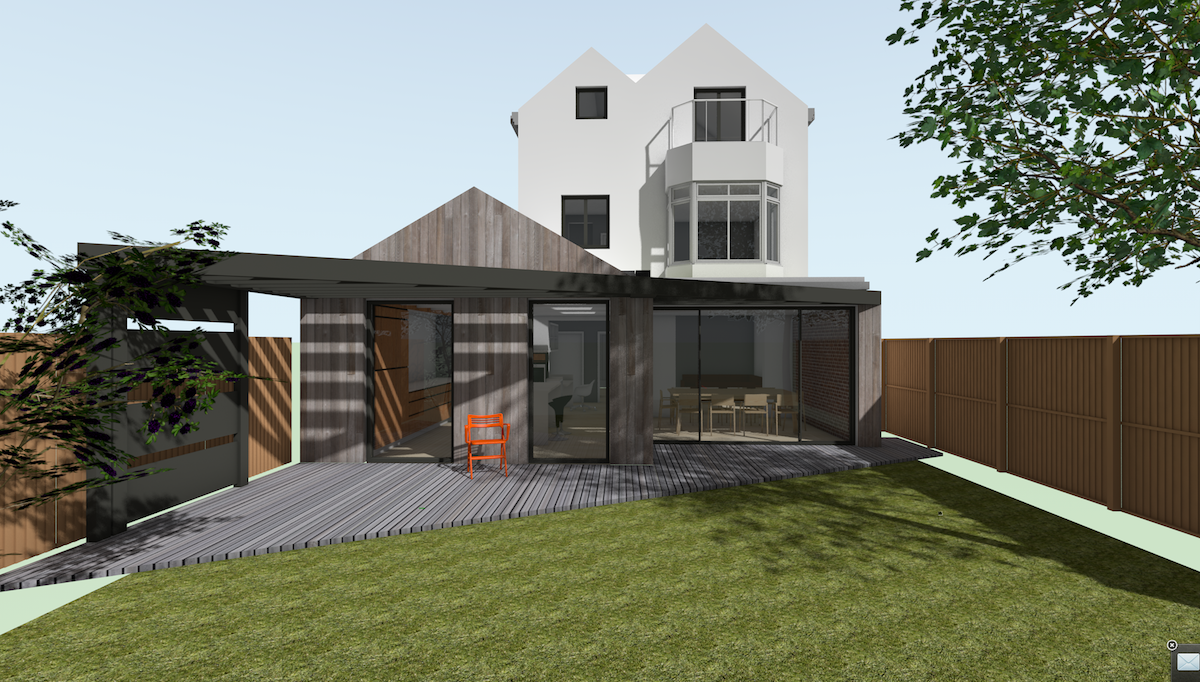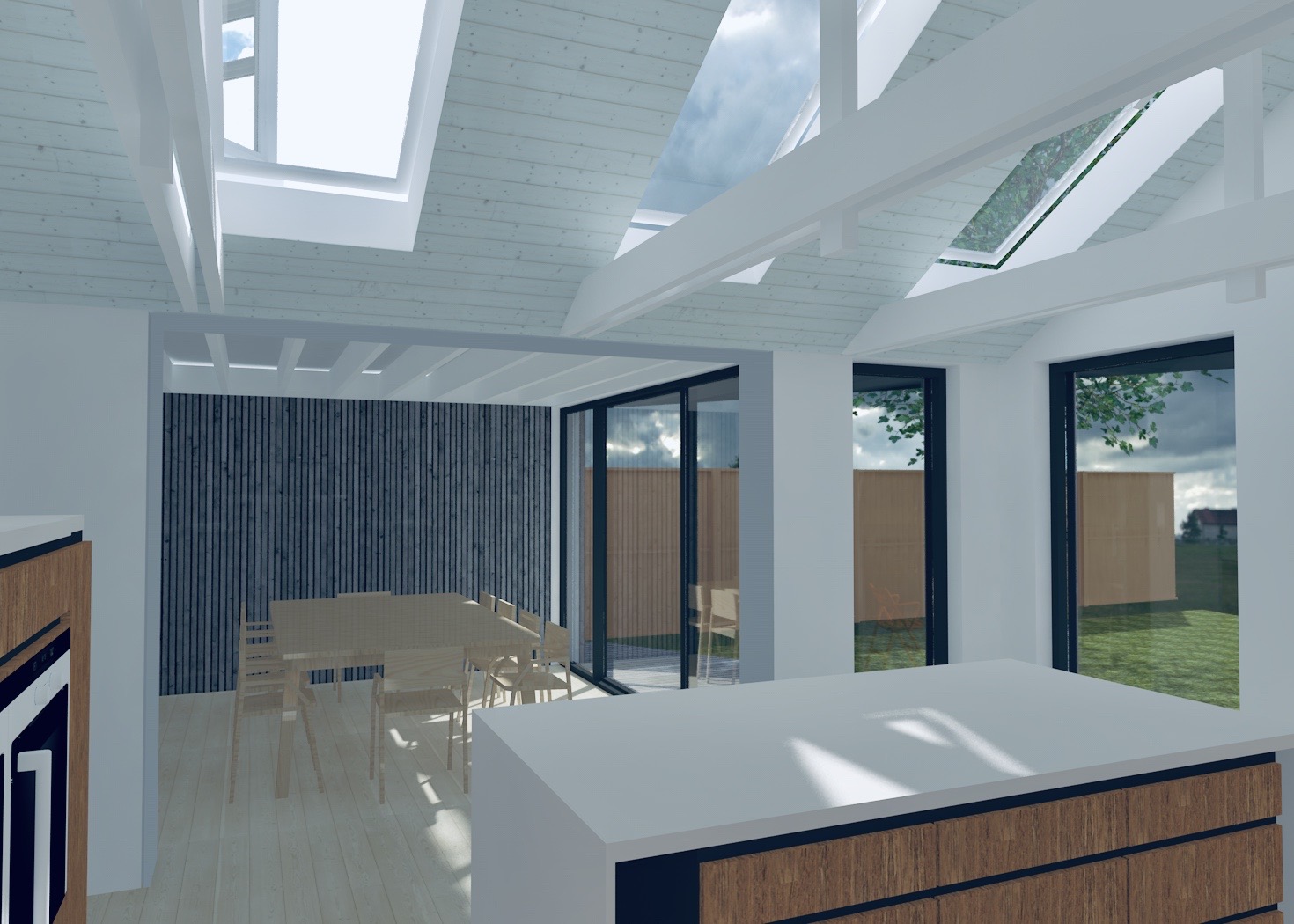 The proposed extension will enhance ground floor living space connected to the existing kitchen using a split level arrangement providing a stronger outdoor relationship with internal spaces. An opening top lit central space serving a dining space and home office toward the front of the property, will allow natural ventilation in summer. The front of the property is visually separated from the road by a timber screen and planting concealing a small private courtyard.
An integral part of the designs development has been the use of parametric software to help the client envisage the new spaces and how they work with the existing house. Once the basic principles of the project brief were established and tested through sketches and plan layouts, we're able to start evolving the design, overlaying other design aspects to help finalise designs. The model also allows us to test and reiterate the design to optimise natural daylight and assess solar benefits. This is undertaken in parallel with considerations of building construction, how it can be assembled and used.
To be able to provide the best experience and improve our website continuously we would like to track your visit using Cookies and Google Analytics.