50's Retrofit

Feasibility, Cambridge
Existing detached houses have the highest annual space heating demand, when compared with semi-detached, mid-terraces or flatted developments, according to recent energy modeling research by Cambridge Retrofit. So when we were asked to consider remodeling and modernising a 1950's detached family house in Cambridge, our response to the brief to create a modern family home with improved energy performance, took an holistic approach to the existing building and site.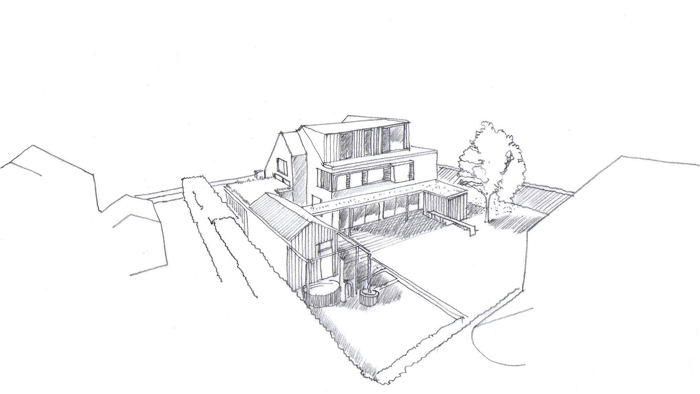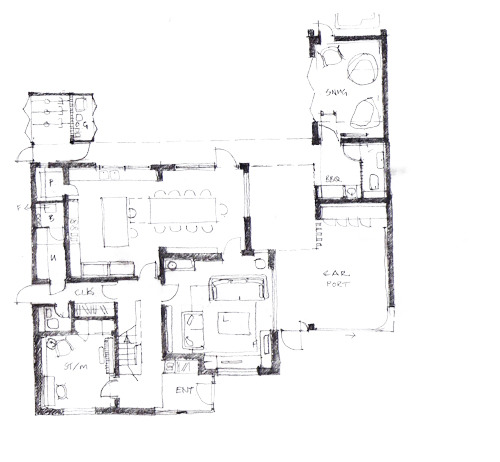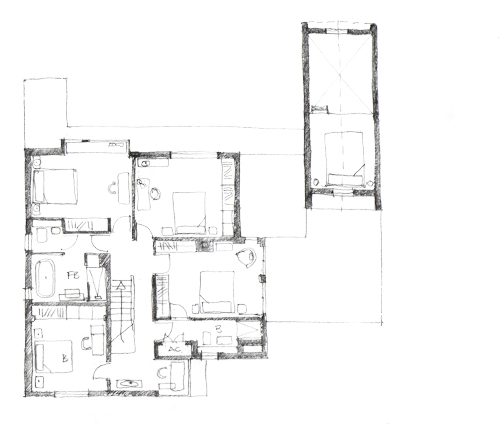 What we suggested
The existing house is situated on a corner site and has an east west orientation within an established leafy setting. One of our first tasks was to understand how the family wanted to use the house and garden. After thinking about how the house might be used, our attention turned towards an analysis of the site through the seasons and what physical changes might benefit the buildings use.

We concluded that the best way to improve internal space, upgrade energy performance and make best use of the site within the budget, was to focus attention on positive aspects of the house and rework the negative parts, such as the restrictive room distribution around the staircase.


Working with the structural fabric of the house the design proposed wrapping a new high performance envelop, containing the serviced elements of the new layout, around the shaded sides of the house. The new parts were made two storey for economy of foundations, but would also dilute the external surface area of the house compared with the new improved and larger usable floor area.

Making the relative size of the house more compact would make it more energy efficient. Proposed high performance windows and doors, centralised heating and services make more effective use of energy. Add to that better internal and external use of space, storage and flexibility and this 50s retrofit would compete with the best new equivalent home.