Really pleased for the team that worked with us on Lawrence House, following news of reaching the shortlist for an LABC East Anglia Building Excellence Award on Friday.
Lawrence House, designed and delivered by studio24 on behalf of HTS Estates Ltd, has been named amongst this years shortlisted finalists for 'Best high volume new housing development 2019'. We are super excited and look forward to hearing the final outcome later this year in July, when the winners will be announced.
Many thanks to the design team, 3C shared services (Cambridge) and Contractor Patrick.B Doyle (Construction) Ltd, who worked with us on the project.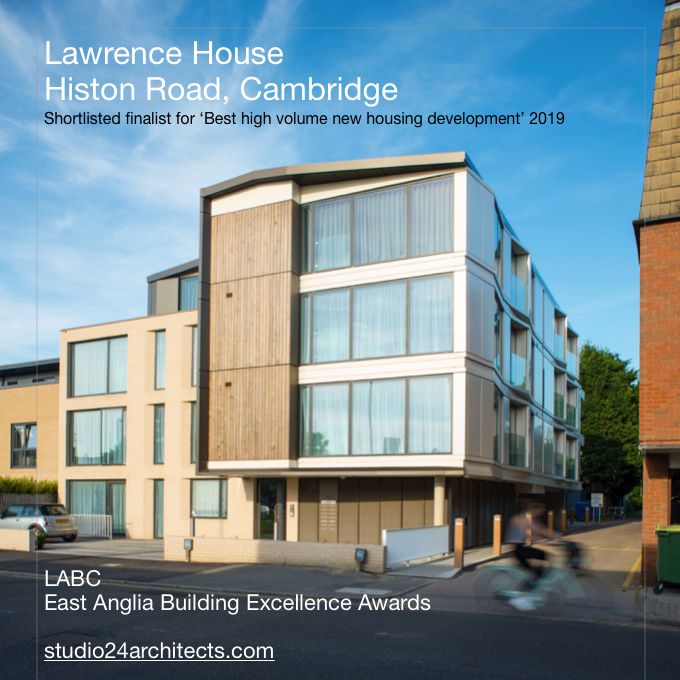 'S House' is a typical Post War 1950's suburban house on the edge of Cambridge that has recently been submitted for planning, so that it can be substantially improved, to address the shortcomings in performance and layout associated with this much loved house type. We've had to think smart to achieve our clients aspirations to prepare their home for a low energy future.