Really pleased for the team that worked with us on Lawrence House, following news of reaching the shortlist for an LABC East Anglia Building Excellence Award on Friday.
Lawrence House, designed and delivered by studio24 on behalf of HTS Estates Ltd, has been named amongst this years shortlisted finalists for 'Best high volume new housing development 2019'. We are super excited and look forward to hearing the final outcome later this year in July, when the winners will be announced.
Many thanks to the design team, 3C shared services (Cambridge) and Contractor Patrick.B Doyle (Construction) Ltd, who worked with us on the project.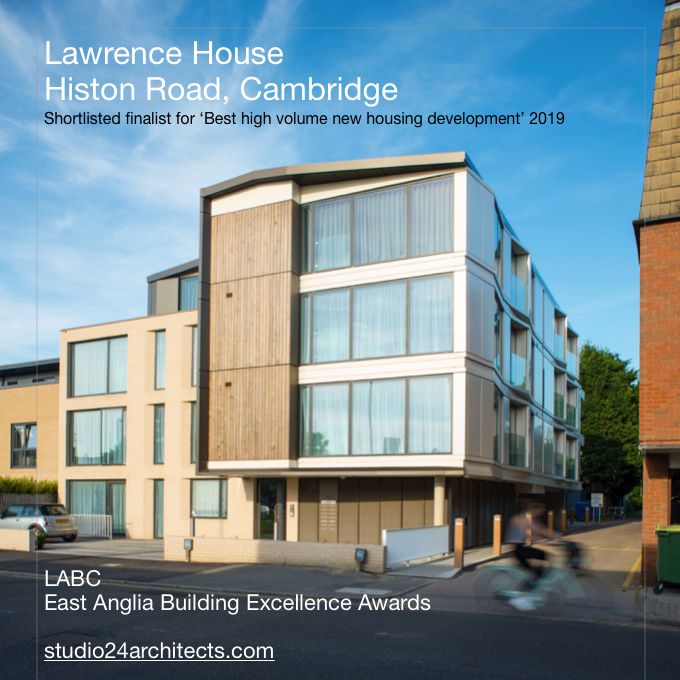 We were delighted to be presented by Simon Smith (CFCI Chair - right) at this years Cambridge Design & Construction Award 2018, for our building design at 114 Mill Road, Cambridge on behalf of Redberry Inns (James Arnold - left). The awards, presented by Cambridge City Council and the Cambridge Forum for the Construction Industry recognises best in class contributions from the local building industry.
studio24 architects' founder, Mark Richards collected the award and thanked the design team, main contractor Cocksedge and their trades, whom together with studio24 delivered the challenging corner site development.
Photography - Julian Claxton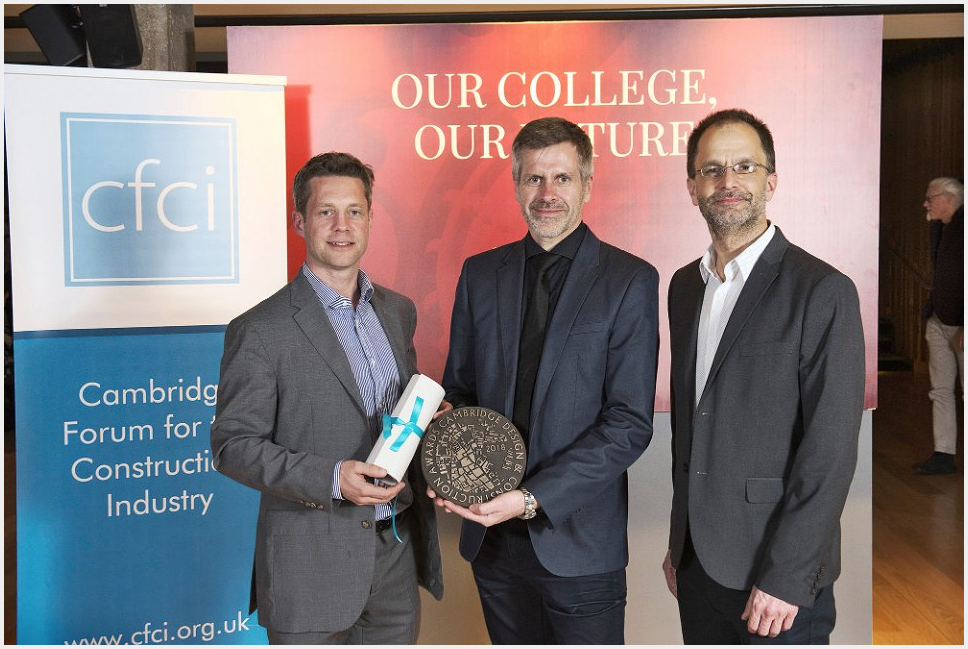 20/02/17 14:35 Filed in:
News
Our project 'Nelson Court' has been shortlisted for 'Best New (small) Building' in the Cambridge Design and Construction Awards! It's exciting times and very encouraging for our young practice to be recognised locally for the quality of work and approach. Shortlisted works will be presented on the 13th March at a special event organised by Cambridge City Council and the CFCI.