25/04/19 11:21
'S House' is a typical Post War 1950's suburban house on the edge of Cambridge that is to be substantially improved, to address the shortcomings of it's energy use and layout, associated with this much loved house type. To achieve our clients' aspirations and prepare their home for a low energy future designs propose remodelling both the roof and extending the ground floor to realise improvements in functional space and building performance.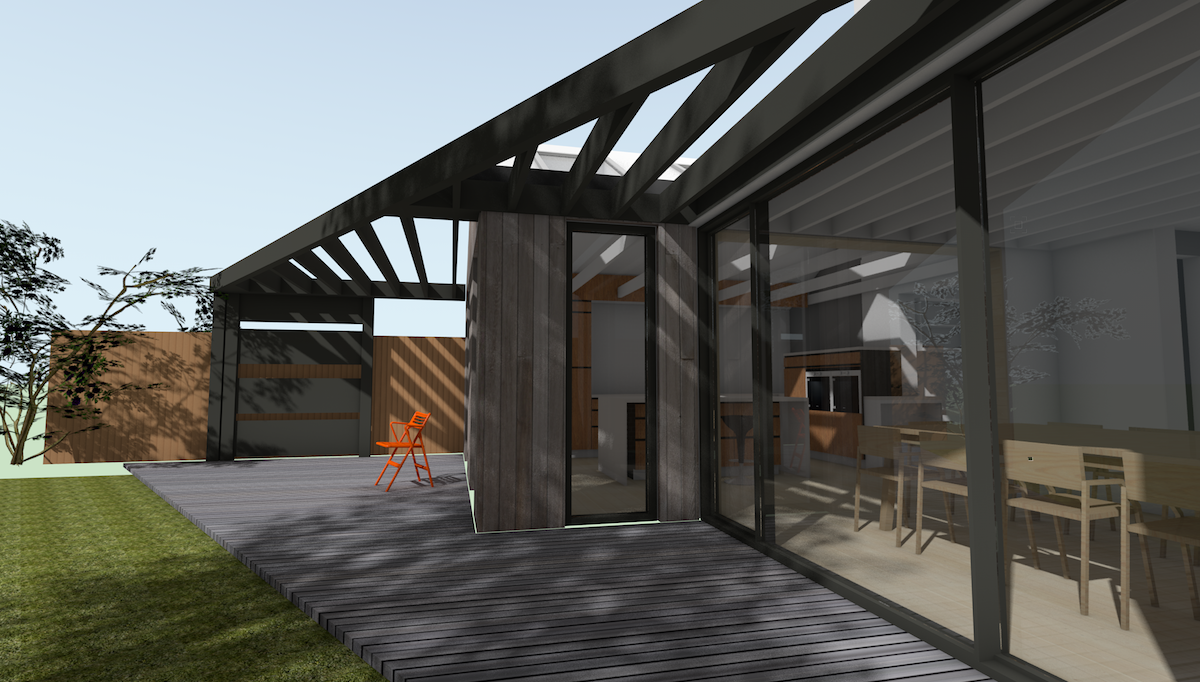 29/03/19 10:00
We were delighted to be presented by Simon Smith (CFCI Chair - right) at this years Cambridge Design & Construction Award 2018, for our building design at 114 Mill Road, Cambridge on behalf of Redberry Inns (James Arnold - left). The awards, presented by Cambridge City Council and the Cambridge Forum for the Construction Industry recognises best in class contributions from the local building industry.
studio24 architects' founder, Mark Richards collected the award and thanked the design team, main contractor Cocksedge and their trades, whom together with studio24 delivered the challenging corner site development.
Photography - Julian Claxton