20/02/17 14:35 Filed in:
News
Our project 'Nelson Court' has been shortlisted for 'Best New (small) Building' in the Cambridge Design and Construction Awards! It's exciting times and very encouraging for our young practice to be recognised locally for the quality of work and approach. Shortlisted works will be presented on the 13th March at a special event organised by Cambridge City Council and the CFCI.
Pleased to announce the approval of two new homes. The designs explore ideas about developing within an established village location, while evolving a well known building typology. The project we've nick-named 'Rural Evolution' draws upon the site's context and surrounding buildings to devise a design narrative based around familiar rural forms specific to the sites location. Orientation and massing were a key factor behind the design.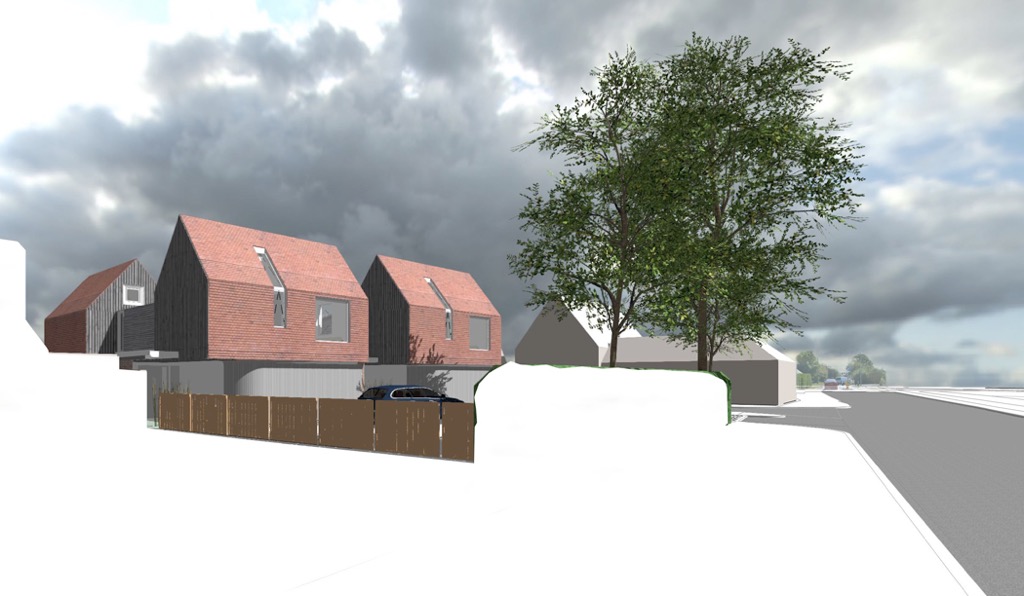 original application view